Mobile Shop GST Billing Software
Mobile store management software gives your shop a new way to analyze and understand the methods of online management. Your stock management system gets easier and decrease the losses with the advanced inventory management system. You will get the real-time for pricing the product. management of out-of-stock scenarios, sale management, vendor activity for better purchasing decision. Take your order management system to the advance level with its customized B2B/B2C dashboards that ensure smooth ordering, re-ordering, and billing. In this way, you get hassle-free promotions and loyalty management for the business venture.
Core Business Features with Benefits
This feature provides you the real-time stock management which can improved optimize inventory cost.
It will advanced the system and make it fully configurable with multiple views. Get flexible schemes and promotions with mobile touch POS. Provides weighing scale integration.
With Purchase Management Module customize your purchase option for your computer.
Barcode product management system is to assign a number to every product the shopkeeper sell. They can associate the supplier, product dimensions, weight, and even variable data, such as how many are stock in.
Accountant Lalaji Billing software for Mobile Shops is compatible with both web and mobile which means you can access it from anywhere easily. Get easy and fast billing software for electronic items like computers and more.
GSTpad billing software gives unique identification to access all kinds of information about a particular product like from where it supplies, who purchased it and when it was purchased. Which means that the software will let you know if the items are missing and also made return easy.

Unlimited Features :
Model & Brand Wise Stock Management
Purchase and Sale Management
Customer & Vendor Management
GST Ready
Finance Company A/C
IMEI by Purchase and Sale
Accesories Sale and Inventory
EMI Reminder
Finance Management
SMS Invoice
Purchase and Sale Management
Multiple Store
Stock Transfer
Callahan / Quotation
HSN / SAC Management
Multi User / Staff Roles
Backup Downloads
Availability : Online Subscription Based, Free Support and Lifelong Free updates for Software.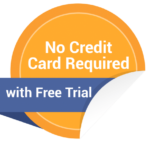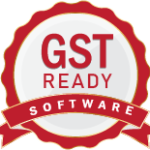 tor